The sun warms our shallow, hard-bottom swimming area from sunrise to late evening so that even in early summer, the water is warm and inviting. Take advantage of our kayaks, canoes and paddleboats, free of charge! Going out 50 yards or so in our swimming area, the water is no more than waist-deep providing excellent opportunities for little ones to play and splash. Kids enjoy building sand castles and parents relax on lounge chairs on our sunning decks. Teens gather on the swim raft which is in 20-30 feet of water, depending on the direction of the wind. After the day is over and the sun disappears over the horizon, most of our guests enjoy a nice fire at their own personal firepit.
A number of gardens adorn the grounds of Thunder Lake Lodge. Against backdrops of the lake and the tall pines that surround our cottages, the mix of perennials and annuals give a plentiful splash of color.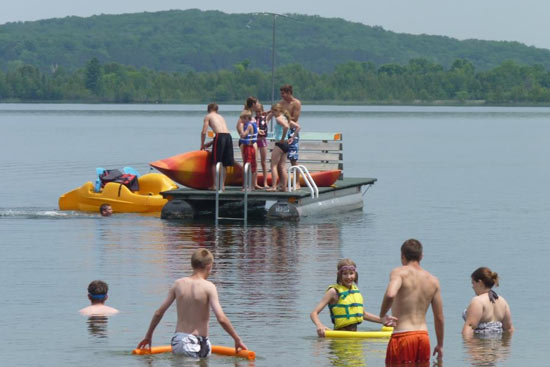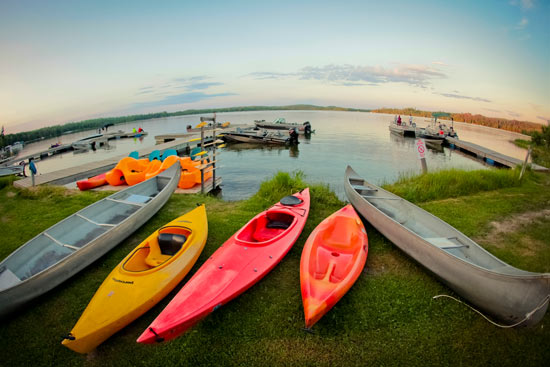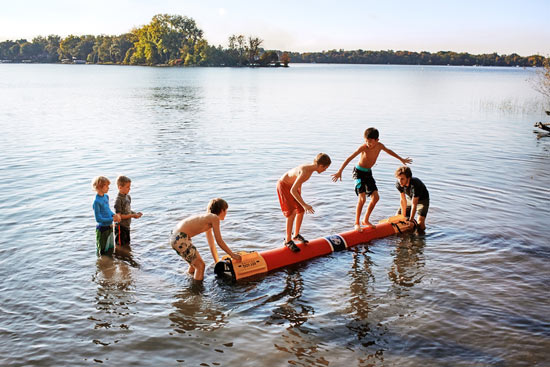 The Lodge is a place to gather or get away from it all. On the lower level are the ping pong table, video games and pool table. We also have an extensive supply of board games that can be checked out. On the upper level you can read the paper or a magazine, watch a video, refresh yourself with ice cream or a candy bar, or get that souvenir from our store. The spiral tree-trunk staircase is a must-see feature of the Lodge. Right across the drive from the Lodge is the 'Loony Bin' where you will find our coin-operated laundry machines.
The playground provides opportunity for swinging, climbing, and other adventures for the young on a safe, sandy surface. There is LOTS of room to kick the soccer ball, throw a football, or invent your own game. Sunrises are spectacular over Thunder Lake! Even if you are not a morning person, we encourage you to pick a day to get up early and enjoy the peaceful serenity of a Thunder Lake morning! You won't regret it. As evening falls, the lake darkens and the hills that surround the lake light up with a golden glow. At night, step out on the docks and look up at the sky.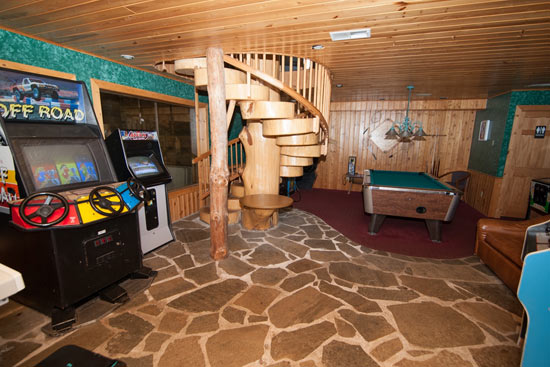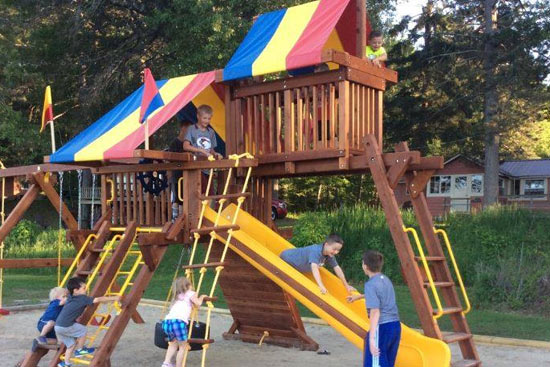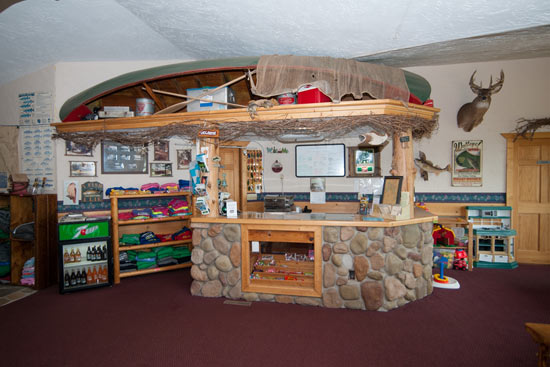 Our tennis court is just the place for some 'serious' competition. We have extra racquets and balls for the beginner if you don't want to bother bringing your own. Sometimes our competitive guests organize a tournament.
We have a regulation volleyball court with plenty of soft sand. This is a great place for a gathering of your family and friends, for an all-resort competition, or for just a few of our guests to get out and practice their 'digs' and 'kills'.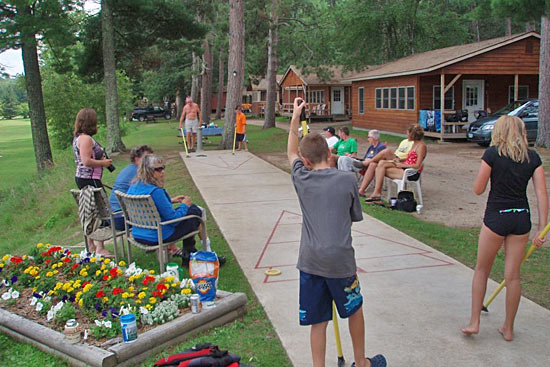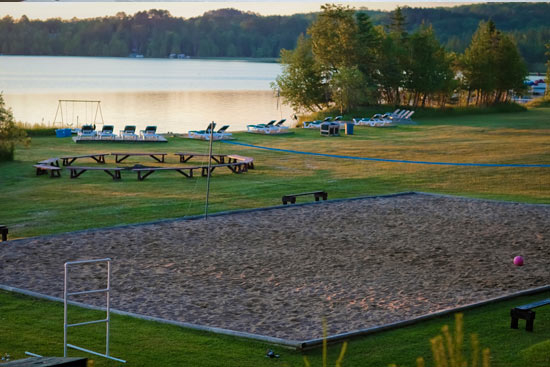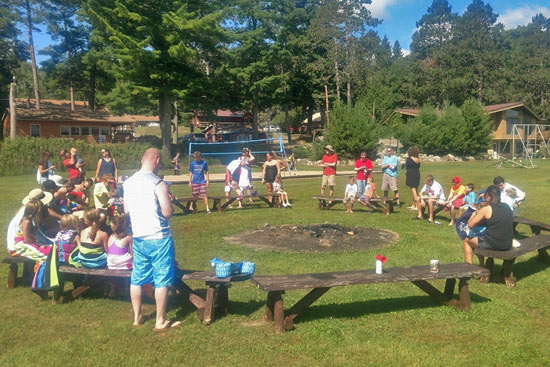 You're likely to see deer on the road coming into the resort and maybe on the resort if you're an early riser. Eagles can frequently be seen catching an updraft and soaring overhead. Find the eagle's nest on your boat ride! We had an otter take up residence on/under our fishing dock in fall. He was fun to watch.
You'll love our MN Resort and want to come back again and again as many of our current guests do.